Diesel Catalytic Converters Technical Information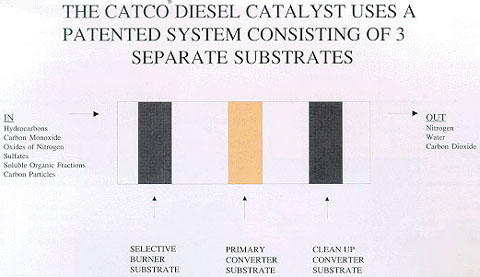 The Selective Burner Substrate starts the process by the selective burning of larger particulates. This burning also helps start the catalytic reduction process of NOX as well as CO and HC conversion in the Primary Converter.
The Primary Converter continues the NOX, HC, and CO reduction and conversion and aids in the light off of the Clean Up Converter substrate.
The Clean Up Converter substrate finishes any reduction and conversion that still needs to be done as well as finishing the Particulate Matter reduction.
The Special Silica Carbide substrate lights off faster, retains heat longer and by virtue of its flow characteristics, helps to reduce NOX and Particulates.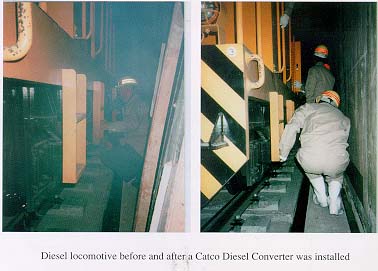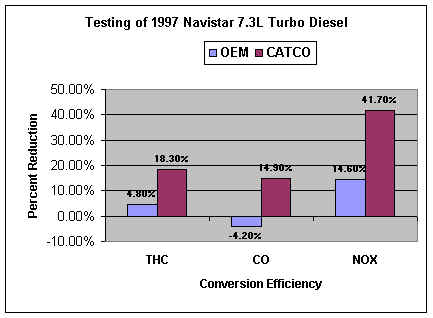 Following are Examples of the Excellent Emission Reductions Performed by Catco Diesel Catalysts
Engine Type

Reduction by Percentage

CO

HC

NOX

PM

Isuzu 90 HP

86%

86%

30%

60%

Isuzu 210 HP

93%

91%

16%

<70%

Mack E7-400

No Test

No Test

No Test

<60%

Perkins 4.236

87%

81%

No Test

<50%

International DT466
(Eng. Built Early 1980's)

No Test

No Test

No Test

<60%

Cummins 855 290 HP
(Eng. Built Early 1980's)

No Test

No Test

No Test

<80%